CBS
In an environment of anywhere, anytime banking, customers are exerting new control over how they access and manage their finances / and our institution must quickly get acquainted with this systems. Yet market pressures and regulatory burdens present us with a tough choice: either focus on reducing costs by driving back-office efficiency or pursue a growth strategy fueled by innovation. So Core Banking solution provided bank to the software applications for recording transactions, storing customer information, calculating interest and completing the process of passing entries in a single database.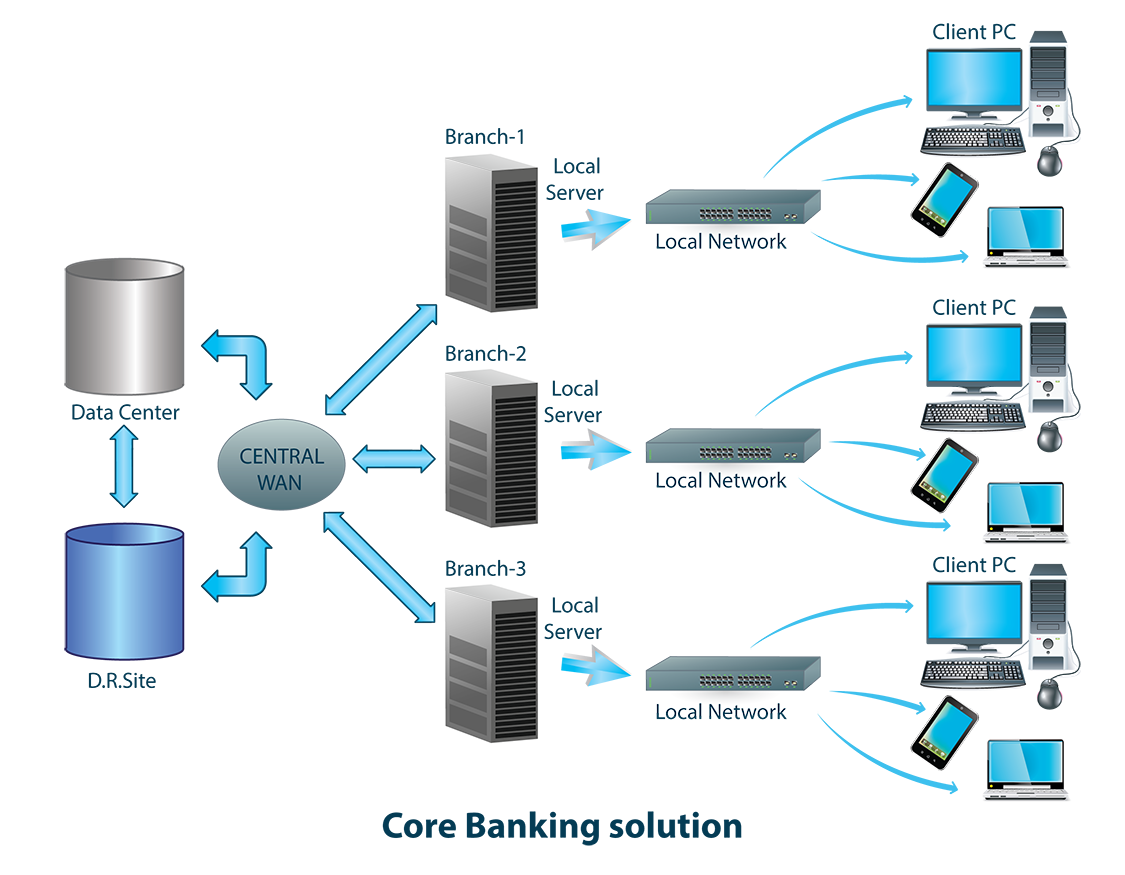 Our CBS Vendor
The West Bengal State Co-operative Bank Limited started CBS in the Year 2011 and with in March 2012 all 43 branches of the Bank migrated to CBS platform.
We are using BαNCS Solution of Tata Consultancy Services in ASP Model with other 14 Central Co-operative Bank of West Bengal.
All NEFT/RTGS messages go through our Central SFMS server of The West Bengal State Co-operative Bank Ltd and other 14 Central Co-operative Bank Limited .
Aim of CBS
Introduction of best suitable processes
Remove redundant intermediate processes
Cost and time savings from better processes
Optimal utilization of the functionality offered by the solution
Easy in operation.
User parameterization.
Multifunction concept.
Generate all reports type.
Perfect RBI reporting.
Easy & accurate MIS view.
Strong Security.